Who doesn't love a good cheesecake? Especially one that comes with the highly sought-after taste of Capital Grille. Its luscious, decadent creaminess is enough to make anyone crave it. We can all agree that there's nothing quite like the flavors that come with the famous restaurant's cheesecake – and yet, have you ever been able to produce something similar from the comfort of your own home?
Cheesecakes are one of those desserts that seem impossible to master. Yet the chefs at The Capital Grille have figured out just how to do it, crafting a masterful blend of flavours and textures in every slice. So for those looking for an exact replication, here is a recipe that has been carefully tested and perfected – now you can enjoy a surprisingly accurate copycat dessert made from scratch in your very own kitchen!
Bring home the classic favorite found in each Capital Grille location while also indulging in new flavors– this simple recipe takes what you already know and applies fresh tastes. And it's easy too, so everyone can feel like they are truly enjoying a professional cheesecake experience right at home by whipping up this tasty treat!
Capital Grille Cheesecake Recipe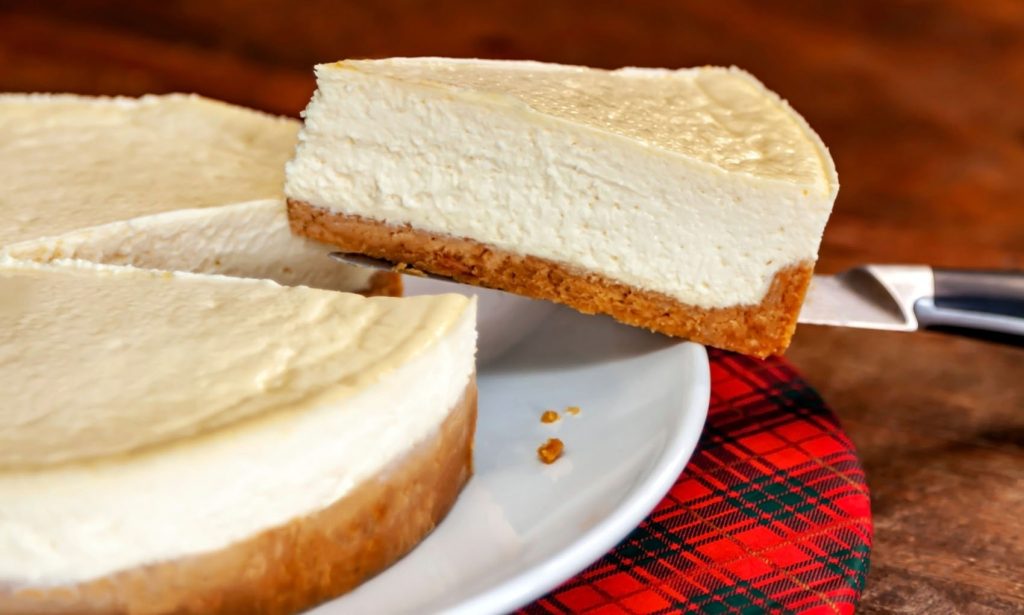 The Capital Grille Cheesecake recipe is a classic favorite that has been perfected by the restaurant's chefs. It is a blend of flavors and textures that will tantalize your taste buds and leave you wanting more. The recipe is surprisingly easy to make, so anyone can enjoy a professional-level cheesecake experience right at home.
Ingredients:
2 (8-ounce) packages cream cheese, softened
1/2 cup granulated sugar
2 large eggs
1 teaspoon pure vanilla extract
1/4 cup sour cream
1/4 cup heavy cream
1/4 teaspoon salt
Instructions:
1. Preheat oven to 350°F. Grease a 9-inch springform pan with butter and set aside.
2. In a large bowl, beat cream cheese until smooth. Gradually add sugar and mix until creamy.
3. Add eggs one at a time, mixing after each addition.
4. Add vanilla extract, sour cream, heavy cream, and salt; mix until combined.
5. Pour batter into prepared pan and bake for 40-45 minutes, or until center is set.
6. Allow cheesecake to cool completely before serving. Enjoy!
Cooking Tips
– If you want a firmer cheesecake, bake for an additional 5-10 minutes.
– For a more intense flavor, add 1 teaspoon of lemon juice to the batter.
– To prevent cracking, wrap the outside of the pan with aluminum foil before baking.
Serving Suggestions
The Capital Grille Cheesecake is best served chilled. To make it even more decadent, top with fresh berries or a drizzle of chocolate sauce. For an extra special treat, add a dollop of freshly whipped cream and a sprinkle of toasted almonds. If you're feeling adventurous, try adding a layer of caramel sauce or a swirl of raspberry jam for a unique twist.
Learn more on: