Are you looking to make a delicious dinner that impresses everyone? While it may be intimidating to create something extravagant, try Bonefish Grill's famous Crab Cake recipe.
Bonefish Grill is a popular seafood restaurant known for their fresh fish and delicious crab cakes. Their signature recipe is a customer favorite, as it's not only scrumptious but surprisingly easy to make.
If you want to bring the restaurant-style taste of Bonefish Grill into your home kitchen, then the best way to start is with the classic and beloved Crab Cake Recipe. Packed full of succulent lump crab meat and the seasonings that make this dish so flavorful, follow along for an easy-to-make dinner that will soon be your new family favorite.
Bonefish Grill Crab Cake Recipe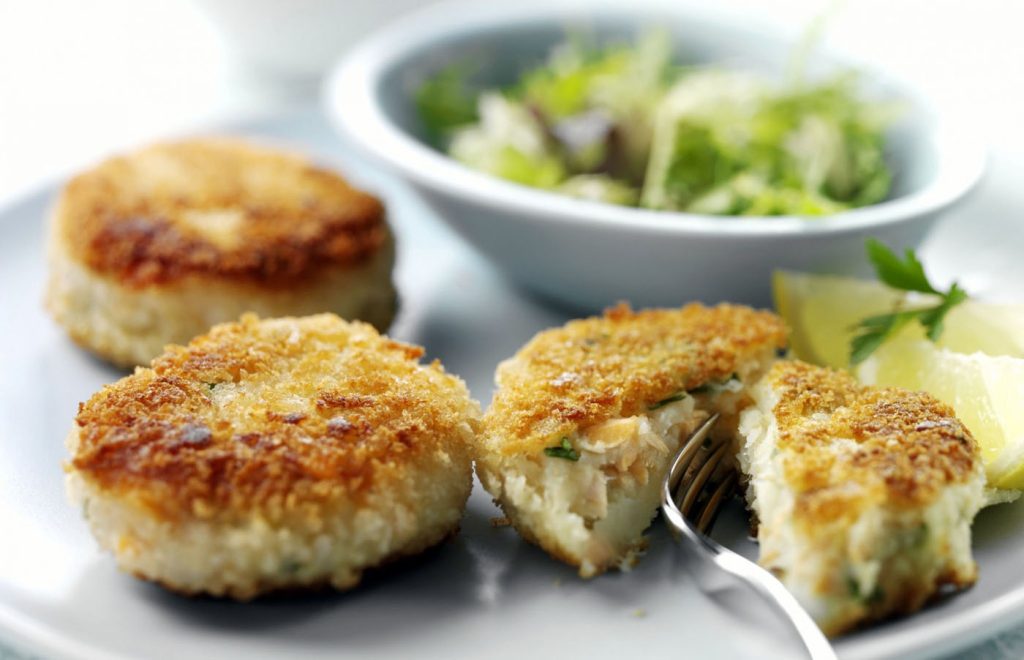 Ingredients:
1 lb. lump crab meat
2 tablespoons mayonnaise
1 tablespoon Dijon mustard
1 teaspoon Worcestershire sauce
2 teaspoons Old Bay seasoning
2 tablespoons chopped fresh parsley
1/4 cup panko bread crumbs
1 egg, lightly beaten
Instructions:
1. In a large bowl, combine the crab meat, mayonnaise, Dijon mustard, Worcestershire sauce, Old Bay seasoning, parsley and panko bread crumbs.
2. Gently mix together until all ingredients are evenly distributed.
3. Form the mixture into 4-6 patties and place on a plate or baking sheet lined with parchment paper.
4. Heat a large skillet over medium-high heat and add a tablespoon of oil.
5. Place the crab cakes in the skillet and cook for 3-4 minutes per side, or until golden brown.
6. Serve with your favorite sides and enjoy!
Cooking Tips
If you find that the crab cakes are too wet, add a bit more panko bread crumbs to help them hold their shape.
For an extra kick of flavor, try adding a teaspoon of Old Bay seasoning to the mixture before forming into patties.
If you don't have access to fresh lump crab meat, canned or frozen will work just as well .
For a healthier option, try baking the crab cakes in the oven instead of frying them. Preheat your oven to 375°F and bake for 15-20 minutes, or until golden brown.
If you're looking to add some extra flavor, try adding a tablespoon of freshly squeezed lemon juice to the mixture before forming into patties.
To make sure your crab cakes stay together, be sure to not overmix the ingredients. Gently fold them together until just combined.
Serving Suggestions
Bonefish Grill's Crab Cakes are a great main dish for any occasion. Serve them with your favorite sides such as roasted potatoes, steamed vegetables, or a fresh salad. For an extra special touch, try topping the crab cakes with a dollop of tartar sauce or a creamy remoulade. You can also serve them as an appetizer by cutting them into smaller bite-sized pieces. No matter how you serve them, these delicious crab cakes are sure to be a hit!
Learn more from our campfire recipes:-