Are you in the mood for a classic seafood dish with a rich and flavorful history? Try Tadich Grill's traditional Cioppino recipe and experience firsthand why this iconic San Francisco dish has been pleasing diners for over 150 years.
Tadich Grill is an Iconic San Francisco landmark and one of the oldest continuously operational restaurants in the United States. The restaurant was founded in 1849, right after the Gold Rush, when fishermen who had been working in Northern California ports began bringing their catch to be sold along San Francisco's waterfront.
Among the array of dishes served at Tadich Grill are several that have become absolute classics. One such dish is cioppino – a spicy tomato-based seafood stew that perfectly captures the heartiness and traditions of Northern Italian cuisine. In this article, we will discuss Tadich Grill's original cioppino recipe and how it has become an iconic favorite among residents and visitors alike.
Tadich Grill Cioppino Recipe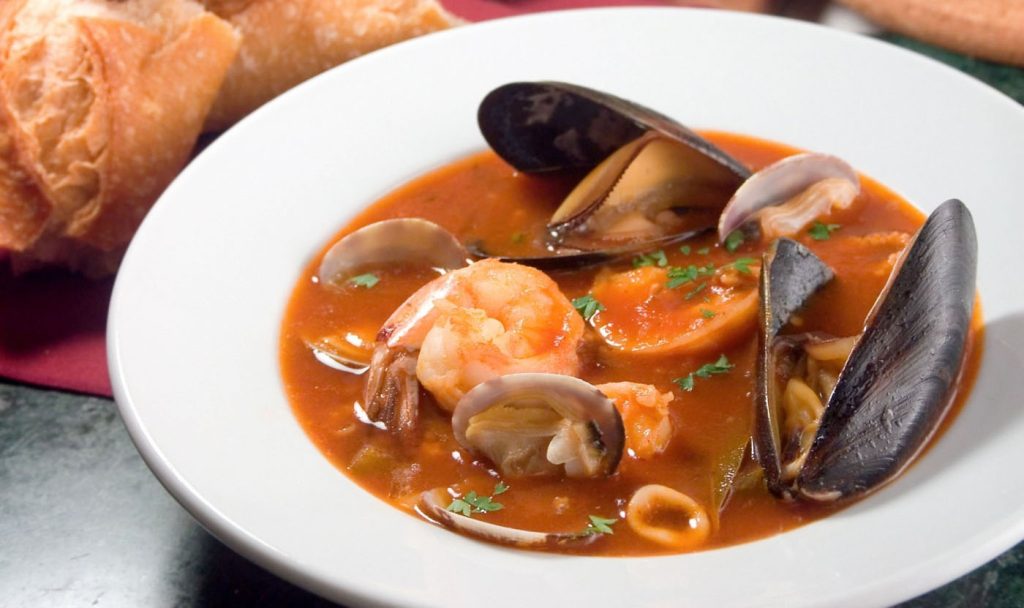 Ingredients:
2 tablespoons olive oil
1 large onion, diced
4 cloves garlic, minced
2 stalks celery, diced
1 red bell pepper, diced
1 teaspoon dried oregano
1 teaspoon dried basil
½ teaspoon crushed red pepper flakes (optional)
28 ounces canned crushed tomatoes
2 cups vegetable or chicken broth • 1 cup white wine
2 bay leaves
1 pound mussels, scrubbed and debearded
1 pound clams, scrubbed
½ pound large shrimp, peeled and deveined
½ pound firm white fish fillets (such as cod or halibut), cut into 2-inch pieces
Instructions:
1. Heat the olive oil in a large pot over medium heat. Add the onion, garlic, celery, and bell pepper and cook until softened, about 5 minutes.
2. Add the oregano, basil, and red pepper flakes (if using) and cook for 1 minute more.
3. Pour in the crushed tomatoes, broth, wine, and bay leaves and bring to a simmer.
4. Add the mussels, clams, shrimp, and fish to the pot and cook until the seafood is cooked through and the mussels and clams have opened, about 8 minutes.
5. Discard any unopened mussels or clams.
6. Taste and adjust seasoning with salt and pepper if needed.
7. Serve hot with crusty bread for dipping into the broth.
Cooking Suggestions
This cioppino recipe is a great starting point for experimenting with different seafood combinations. Feel free to add other types of shellfish such as crab or lobster, or even squid and octopus. You can also adjust the spiciness of the dish by adding more or less red pepper flakes. For a heartier stew, try adding potatoes or other vegetables to the pot.
No matter how you choose to customize your cioppino, it's sure to be a hit with family and friends. Serve it with a side of crusty bread for dipping into the flavorful broth, and don't forget a bottle of white wine to complete the meal. Enjoy!
Learn more campfire recipes from: