Do you love mac and cheese as much as I do? Is it your ultimate comfort food when the craving comes along? If this is the case, then you are in for a treat. Today we will be making a delicious Capital Grille version of Mac and Cheese – perfect for any occasion!
This incredibly creamy, cheesy dish takes four savory cheeses blended with cream, butter and just the right seasonings to craft its luxurious flavors. This recipe is a tried and true classic so get ready for an experience that will take your taste buds skyrocketing!
Capital Grille Mac and Cheese Recipe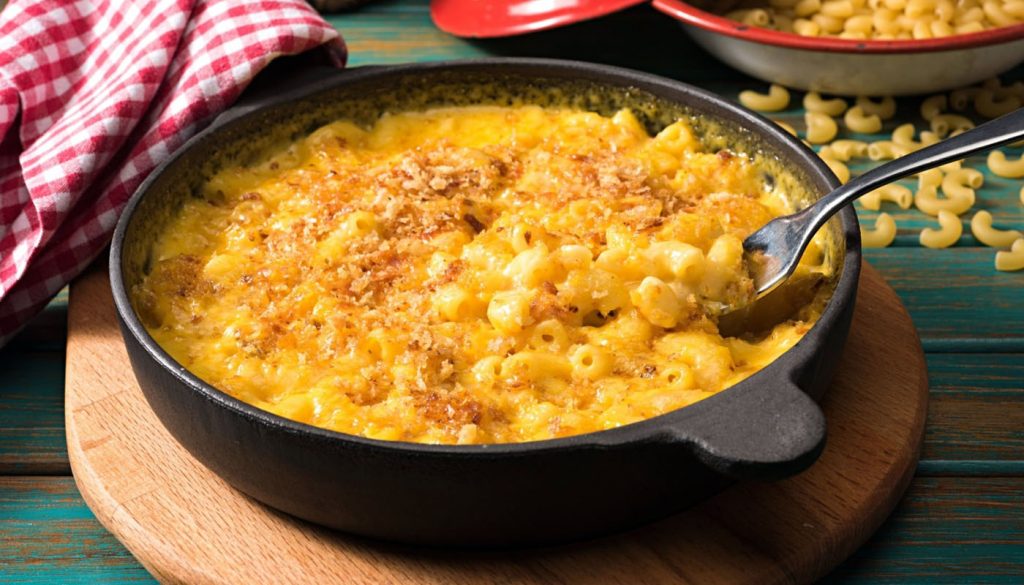 Ingredients:
1 lb elbow macaroni
4 tablespoons butter
2 tablespoons all-purpose flour
2 cups whole milk
1 cup heavy cream
1/2 teaspoon garlic powder
1/2 teaspoon onion powder
1/4 teaspoon ground nutmeg
Salt and pepper to taste
3 cups shredded sharp cheddar cheese, divided -1 cup shredded Gruyere cheese
1/2 cup grated Parmesan cheese
Instructions:
1. Preheat oven to 375°F. Grease a 9×13 inch baking dish with butter and set aside.
2. Cook macaroni according to package instructions until al dente; drain and set aside.
3. In a large saucepan, melt butter over medium heat. Whisk in flour and cook for 1 minute, stirring constantly.
4. Gradually whisk in milk and cream until smooth. Add garlic powder, onion powder, nutmeg, salt and pepper; stir to combine.
5. Bring mixture to a simmer and cook for 2 minutes, stirring occasionally.
6. Remove from heat and add 2 cups of the cheddar cheese, Gruyere cheese and Parmesan cheese; stir until melted.
7. Add macaroni to the saucepan and stir to combine.
8. Pour mixture into prepared baking dish and top with remaining 1 cup of cheddar cheese.
9. Bake for 25-30 minutes or until golden brown and bubbly.
10. Let cool for 10 minutes before serving.
Cooking Tips
If you want a creamier mac and cheese, add an extra 1/2 cup of heavy cream.
For a crunchy topping, mix together 1/4 cup melted butter, 1/2 cup panko bread crumbs and 2 tablespoons grated Parmesan cheese. Sprinkle over the top of the mac and cheese before baking.
If you want to add some extra flavor, try adding 1/2 teaspoon of smoked paprika or 1/4 teaspoon of cayenne pepper.
For a cheesy mac and cheese, use all four cheeses listed in the recipe.
To make this dish gluten-free, use gluten-free elbow macaroni and gluten-free flour.
For a vegan version, use vegan butter, vegan milk and vegan cheese.
Enjoy your Capital Grille Mac and Cheese! This dish is perfect for any occasion, whether it's a family dinner or a special event. Serve with a side salad or some fresh vegetables for a complete meal. For an extra special touch, top with some toasted bread crumbs before baking. Enjoy!
Learn more from the campfire recipes:-